On July 1st, 2021 at 1 p.m. EDT (New York or Toronto time for those who want to do the conversion), I will be opening a Zoom room and welcoming two First Nations speakers to join us over the course of the afternoon to speak to us about the impact of residential schools, racism, and genocide.
HERE IS THE REPLAY
Note: Transcripts are coming on all videos below. Thank you for your patience.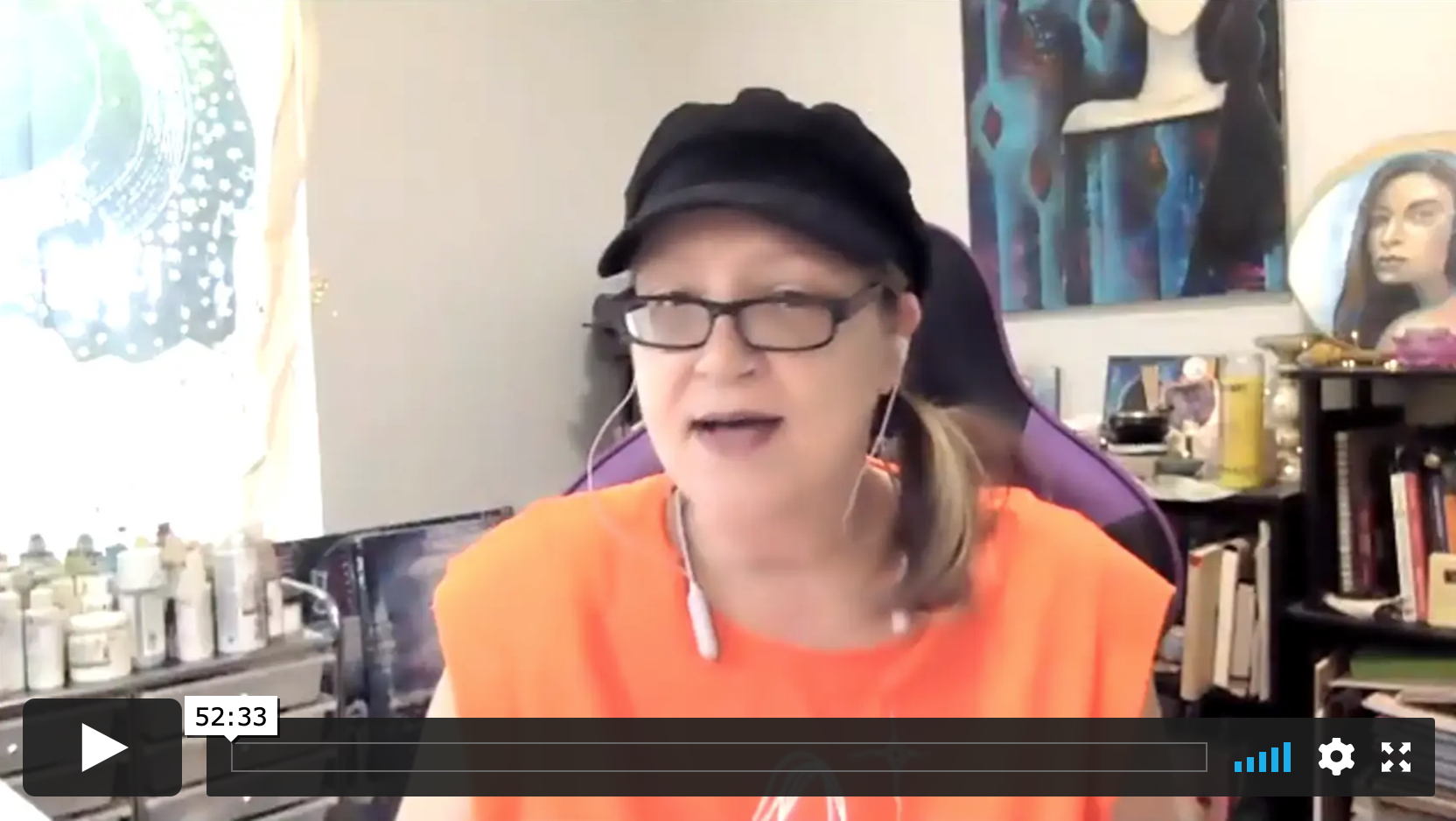 PART TWO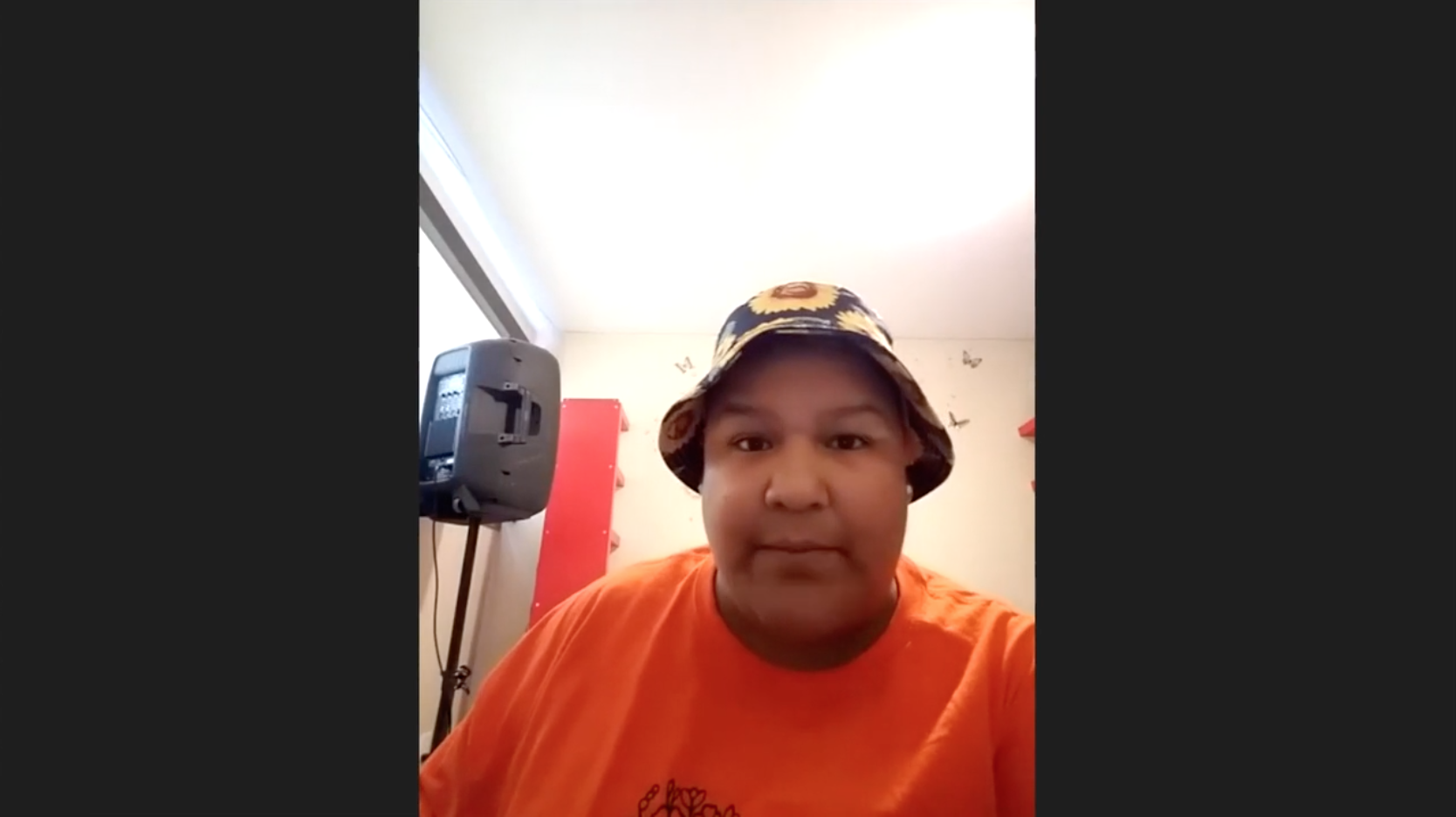 This is a free event. Note that this conversation will not be appropriate for children. Also, just FYI, we are all swear bears, so headphones would be advisable. There is no registration, sign up or exchange of any kind required to attend except for whatever Zoom requires to let you into the room. Just click, follow the instructions, and I'll see you in there.
Come ready to listen, paint, and reflect. A replay will be made available within days of the live event, and a list of suggested resources for further exploration will be offered to all participants.
If you've been horrified by the news coming out of Canada about mass & graves discovered on the grounds of residential schools and you want to know what you can do about this ongoing genocide of First Nations, you are most welcome to join us as long as you agree to the boundaries on this event, which are listed below.
BOUNDARIES AROUND THIS EVENT
Come in with your mic muted, and keep it muted until you are invited to speak.
Paint or not as you wish, but if you are painting, please paint "as prayer" for healing for survivors of residential schools and those who were impacted by them.
Some of what you will hear will be difficult to hear. You may find yourself activated or triggered. If you are having emotional distress but wish to stay, please turn off your camera and sit with what you are feeling as long as it's safe for you to do so. Remember that discomfort is an essential part of the healing process. If you need to leave, please do so quietly and reach out to a friend, therapist, pastoral care, or other support person to aid you in regulating your nervous system.
Please do not refer to First Nations as "Our" First Nations or "Canada's" First Nations. First Nations are not "ours". They are their own.
Please do not talk about how your "great great great grandmother was Indigenous". This is in poor taste and centers you.
Please refrain from saying you're sorry while in conversation with our guests. Apologies are lip service.
Please do not ask if it is okay (or why it isn't okay) to misappropriate Indigenous spiritual modalities, medicines, or objects. The answer is "No, it isn't." and we've already covered this at length in many of my existing classes.
Please do not say in response to anything our guests ask of us "Well, I have an Indigenous friend who told me I can do that/they don't care." White people can always find someone to give them permission to do the wrong thing. Remember that.
This is not the time to share your own personal trauma about what is happening in this country. Your outrage is valid, but this is not the time to share it.
This is not the time to share your feelings about other marginalized people/events pertaining to marginalized people. Do not compare this genocide to other genocides.
Be prepared to listen to discover what you can *actually do* once the event is over.
These conversations will be uncomfortable, so please ensure that you are prepared to listen and hear hard things without interrupting or centering yourself and your feelings.
Before attending, please read this document to ensure that you are responding to our guests in ways that do no harm. If harm is done by you during the event, you will be corrected. If you respond with white fragility instead of acknowledging the harm you've done, you will be removed from the event.
If any of the terms used on this page are unfamiliar to you, please use Google to educate yourself.
Here is an audio conversation between Jenna and me in which we deconstruct this document to add information and expand upon what we can *do* as white settlers.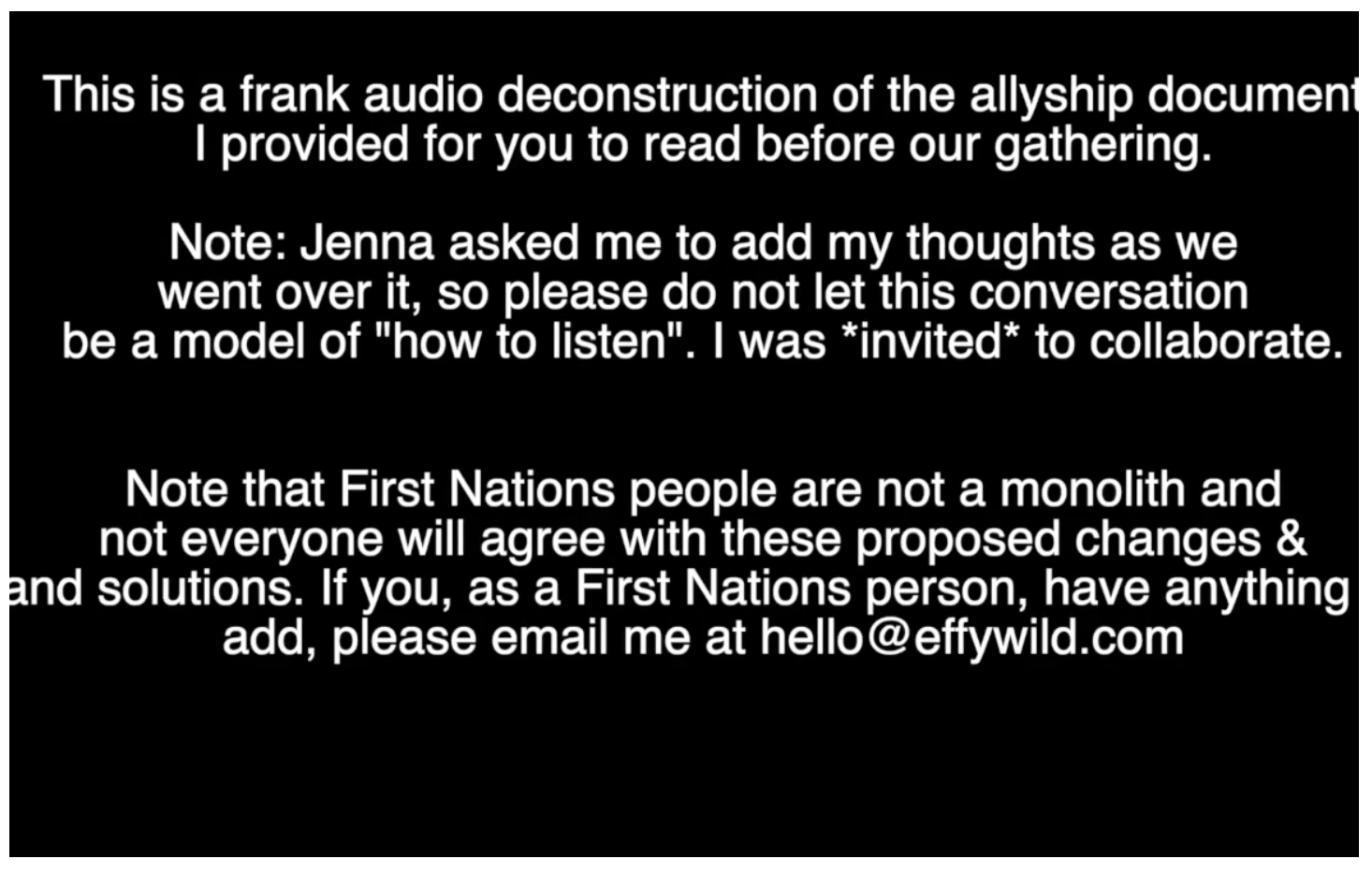 NOTE: A transcript of this conversation + the event will be made available with the replay. The auto caption available via Zoom is abysmal, so please catch the replay if you struggle to hear/read lips during Zooms!
Here is a link to the Goodreads entry on the book Jenna mentioned during our conversation.
Here is a "White Fragility" test (by the author of the book mentioned above) as a thread on Facebook that is *excellent*. If you experience any of these reactions/responses during the event please *check yourself*.
Here is a link to the PDF version of the Truth and Reconciliation Commission Calls To Action, which should be required reading for all who live in this country. If you do not know what has been asked of us, you do not know how to call out our government when they fail to keep their promises.
Here is a map so you know whose land you *actually* live on.
Here is the report on Missing And Murdered Indigenous Women and Girls. 
Note that a list of additional resources will be compiled and offered as a supplementary once the event is over and the replay has been made available.
The time for apologies has long been over. Only concrete action is acceptable now. 
Speaker Bios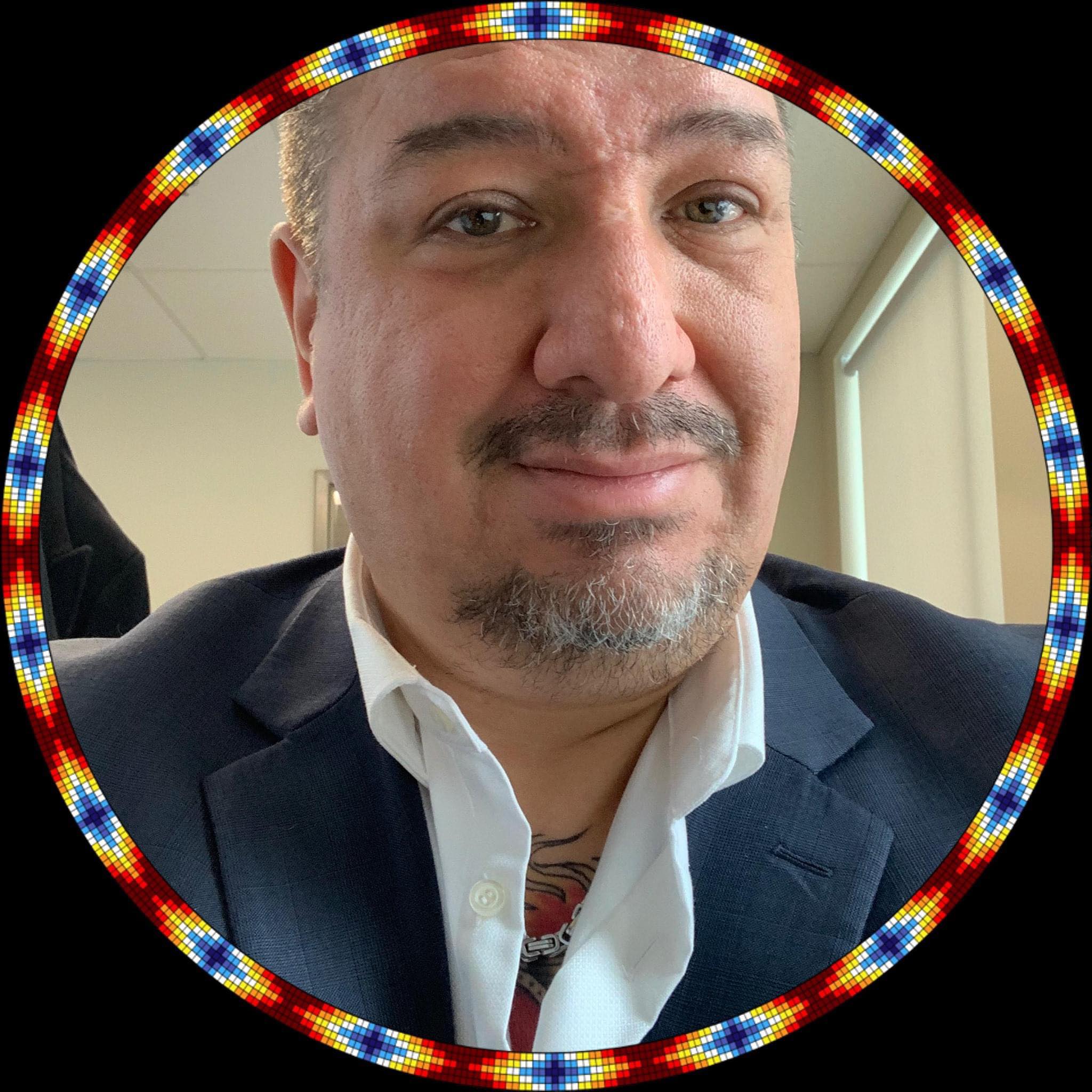 William Murdoch is a member of the Fisher River Cree Nation. He holds a Bachelor of Arts in Canadian History from the University of Winnipeg,  with an emphasis on First Nations history, from contact to the 1950s. He was partly raised by his grandparents, who taught him First Nations values. He is a Sundancer and Pipe Carrier and currently lives in Winnipeg, Canada.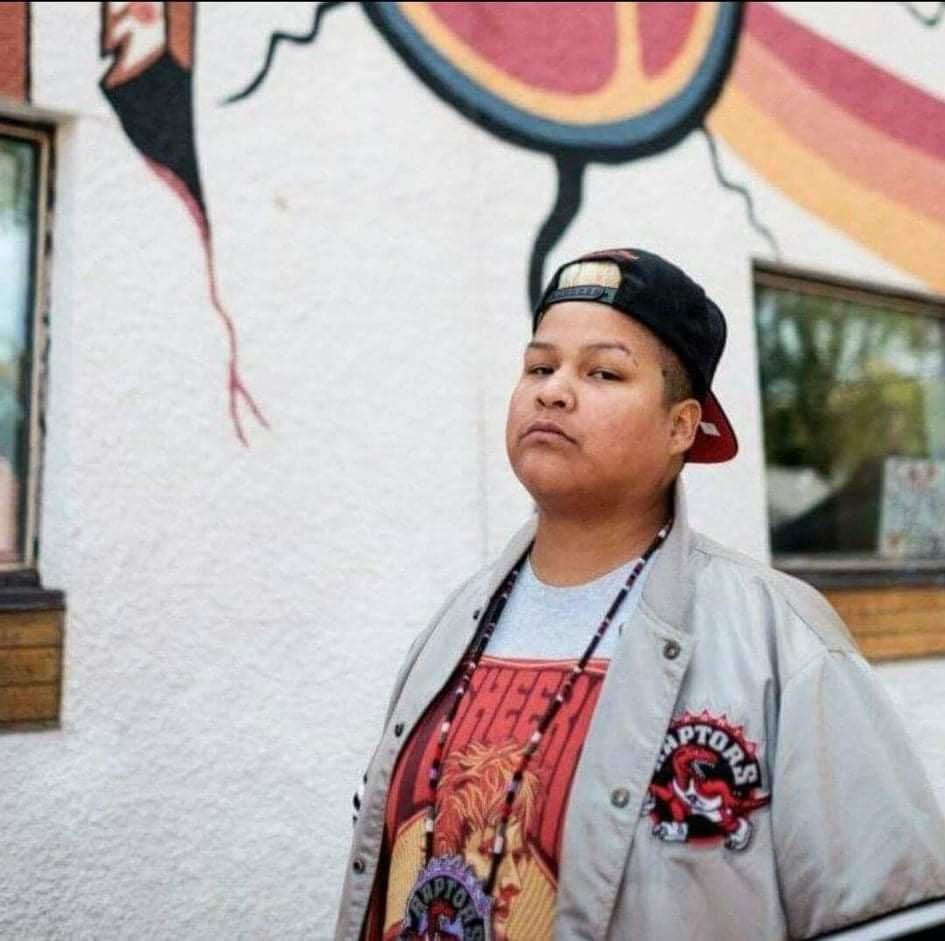 Jenna Wirch (she/her/he/him/they/them) is a strong two-spirited Anishinabekwe who knows what it takes to overcome challenges. A traditional drummer, Jenna travels across Turtle Island and carries many different songs, teachings, and ceremonies that support the healing and well-being of all relatives in the village. They are well versed in community organizing with Indigenous young people and developed the ARROWS Youth Engagement Strategy in 2008.
Jenna's work has included building relationships with churches, newcomers, and decision-makers. Passionate about alternative education, Jenna has been part of a number of Master's theses and regularly engages in participatory action research amongst multiple academic institutions. A graduate of Red River College's Child and Youth Care Certificate program, Jenna has extensive experience in cultural facilitation, harm reduction, advocacy, and gang prevention in Winnipeg's inner city.
A youth empowerment facilitator, community development worker, and storyteller, Jenna can be heard on the megaphone at many rallies and events. Jenna is passionate about ending homelessness, eradicating poverty, and empowering people. A published author and former Manitoba Women's Advisory Council member, they bring energy, attitude, and fun to everything they do.
Hobbies include gardening, treasure hunting on the beach, and dismantling systems of oppression.