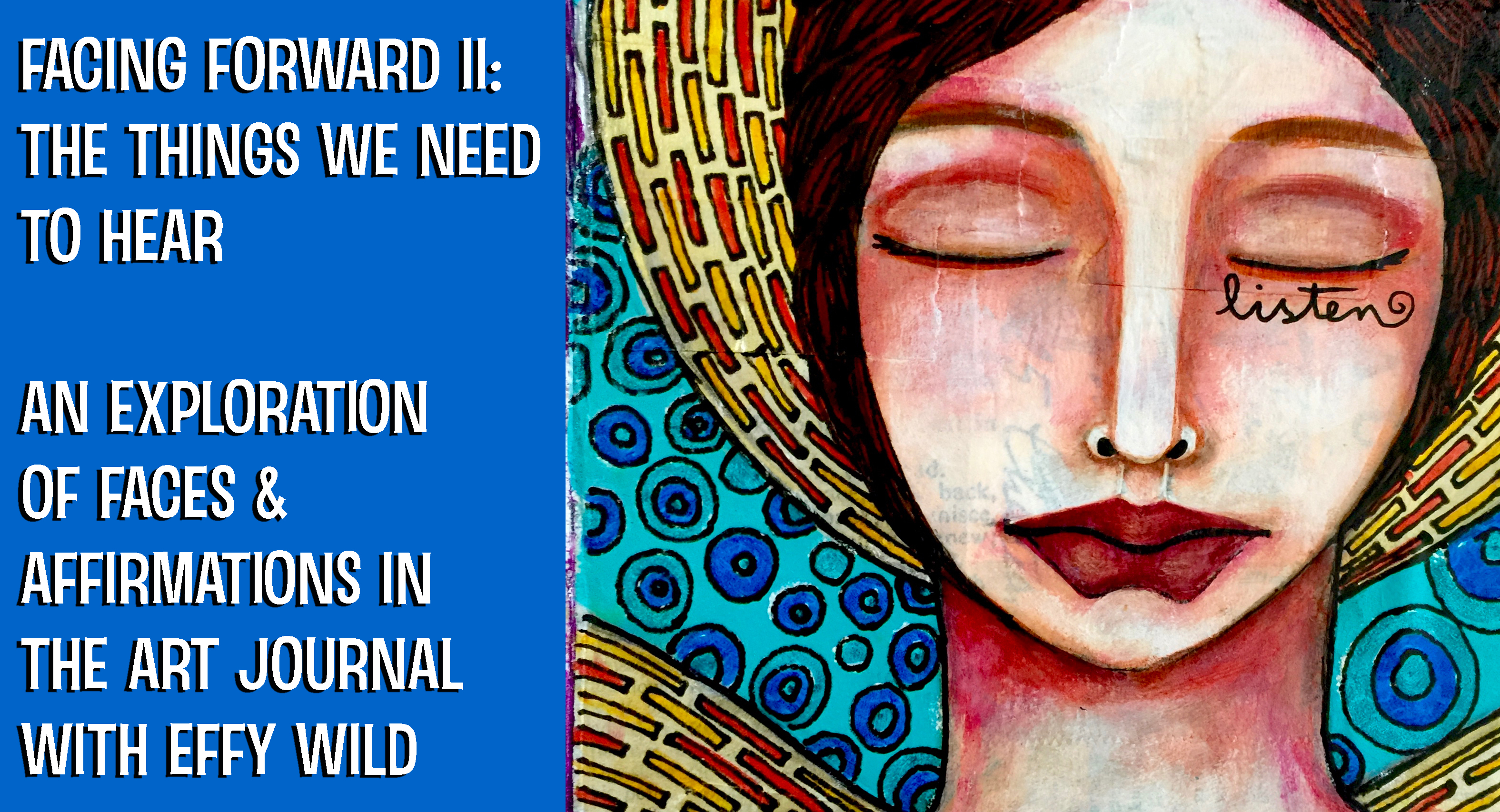 In this class, we will spend eight weeks + together, exploring faces in the art journal. My intention throughout this class is to work with the negative self talk we all experience, and transform those messages into affirmations – the things we need to hear. These explorations will inform the creation of each face.
Each week, we will focus on a different way to create faces in the journal using a diverse range of mediums and techniques ranging from paint over collage to doodling.
There is an extensive "INTRODUCTION" and "BOOT CAMP", both of which are jam packed with enough content to keep you busy for *weeks*, and this content will be accessible to you immediately upon completing registration.
Here's a Slideshow of the work *I* did for this class. You will do all this and more!
This class includes instant access to *all content*, a supportive Facebook Group, alumni status, which means discounts on all future classes, and indefinite, unlimited access*.
Tuition is $49.00
Questions? E-mail me at effythewild@gmail.com
| Product | Price |
| --- | --- |
| Facing Forward II: The Things We Need To Hear {Self-Guided} | $49.00 |