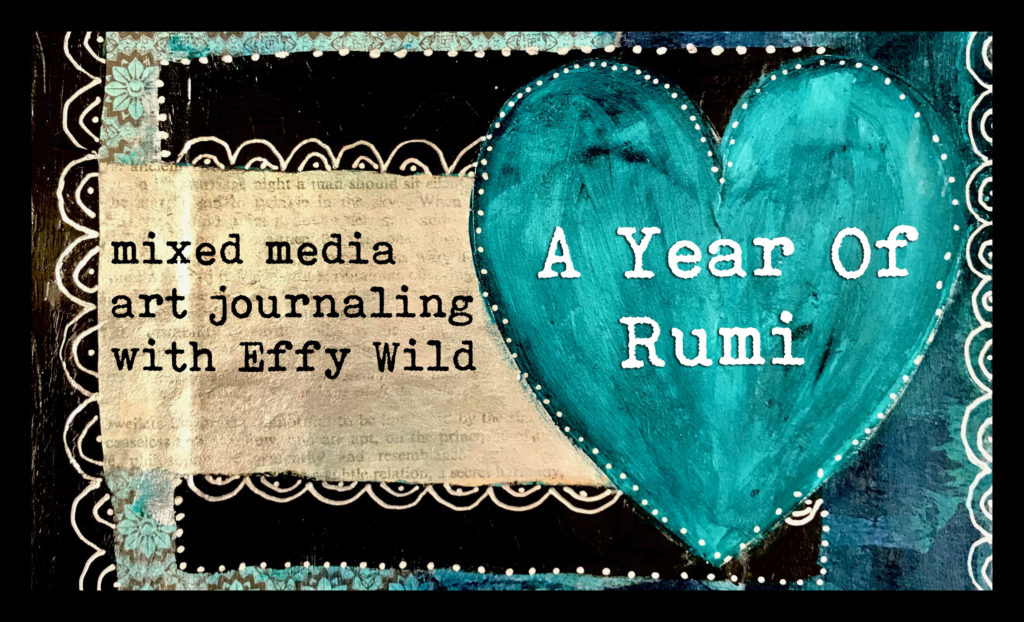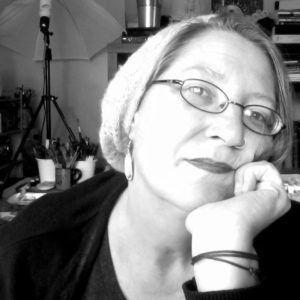 Hello! I'm Effy Wild, and I am a mixed media arts teacher and creativity facilitator. I like to think of myself as a champion for your inner artist, especially in the area of creativity as a spiritual practice.
I've been teaching on line since 2010, but Rumi has been a source of inspiration in my creative life for as long as I can remember. After a year of teaching "Mixed Tape Monthly", which was a music & lyrics driven art journaling e-course that ended in October 2018, I have decided to shift gears into a quieter offering.
A Year Of Rumi will be a year long program beginning on December 7th, 2018, and will feature one new mixed media art journaling lesson per month with a selected Rumi quote as our guide. At the end of the year, we will have created 12 mixed media paintings that we can then scan and turn into a calendar! Instructions will be provided for that at the very end of our 12 months together.
While we will be working within the realm of "Art Journaling", these paintings will be done on loose bound watercolour paper, which once scanned and preserved for use in our calendar, can be 'tipped' or taped in to our art journals, or bound into a collection at the end of the year.
This offering is suitable for beginners through advanced mixed media artists, since you are always welcome to adapt every lesson to suit your skill level. While supplies will be suggested, substitutions will be offered as well.

Here Are Some Samples Of My Work
Click through to see them full sized.
You can read what my students say about working me over here. 

This class is now self-guided and the total price for the workshop is $99. There will be a new calendar sent to you near the end of December 2020 so you can create a new one for 2021.


NOTE THAT DUE TO THE NATURE OF THE CONTENT I DO NOT OFFER REFUNDS. PLEASE COMMIT AND PURCHASE WITH CARE.