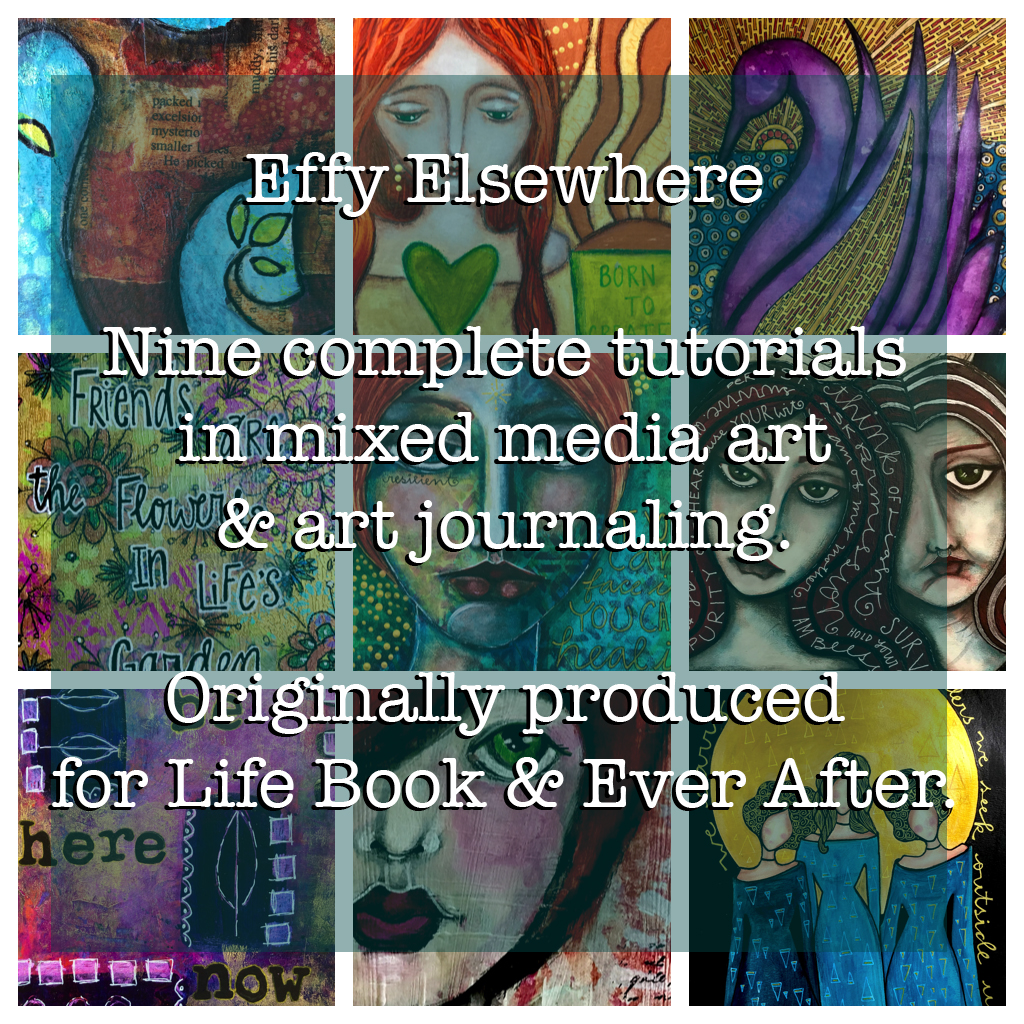 Welcome, welcome! I'm so glad you're here!
I'm Effy Wild and I am thrilled to present "Effy Elsewhere"!
This e-course is a collection of lessons that I've taught 'elsewhere' – specifically in Life Book & Ever After! In it, you will find six lessons that were originally filmed for Life Book (Roots Down, Branches Up, Reframing Our Story, Life's Garden, Chiaroscuro, Palette Play, and Blurts to Bouquets) and three that were originally filmed for Ever After (The Ugly Duckling, Baga Yaga, and The Witches Of Eastwick). Each lesson has a specific healing modality, and is designed to get you digging deeper into your creative process to create something imbued with beauty and meaning.
This e-course is 'self-guided', so you can take things at your own pace! For communing and feedback, please join me in my free online artist's community, The Wilderhood. I check in daily, and if you tag me (@Effy Wild) I'll be sure and see your stuff! You can also upload your work in the comments beneath each lesson in the classroom.
Here is a gallery of what we will be doing!
This e-course is a re-run of lessons from Life Book 2016, 17, 18 & 19, and Ever After 2017, 18, & 19. If you have already participated in any of these classes (both of which were hosted by Tamara Laporte), then you already have these lessons. Because this class comes with instant access, there are no refunds available. Please purchase with care.

| Product | Price |
| --- | --- |
| Effy Elsewhere | $49.00 |